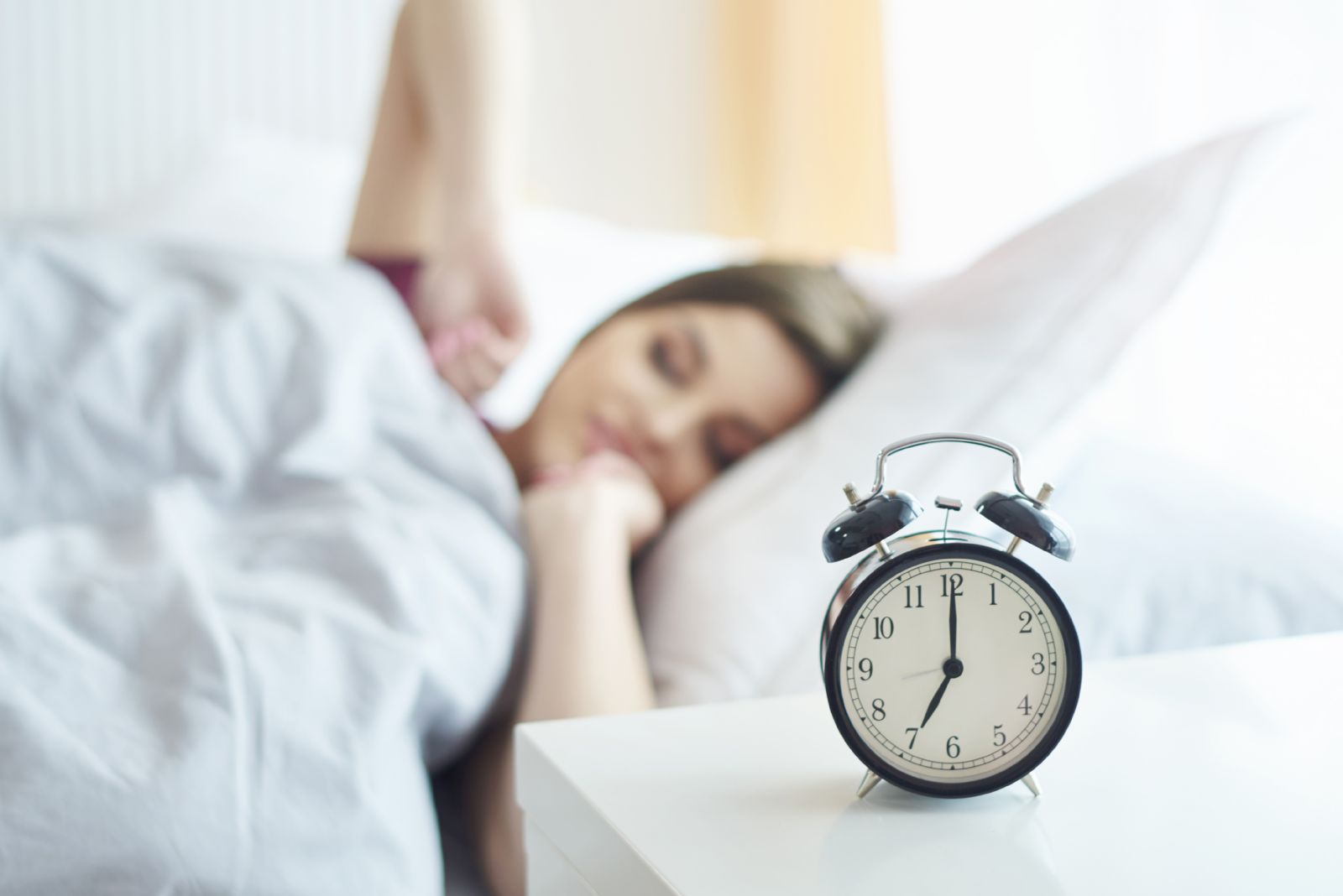 You meant well at bedtime. You registered online for spin class, set out your gym clothes, shared your intentions with your significant other and drifted off to sleep with visions of strong, sculpted legs and glutes dancing in your head.
But that was eight hours ago.
Now, jolted into reality by the very loud, very rude alarm, that early-morning workout isn't quite so appealing. On the contrary, it seems like cruel and unusual punishment. And you'd be willing to trade pretty much anything—money, chocolate, even a couple of the pounds you've already lost—to sink back into the dream you were just enjoying.
But wait! Before turning off the alarm and nestling back under the covers, borrow one (or more) of these quick-but-effective motivators to make sure your sleepy 6 a.m. brain won't do something you'll spend all day regretting. And if you're worried you won't be able to remember any of these mantras in the morning, write your favorite ones down right next to your bed where you will see them first thing.
Read More ›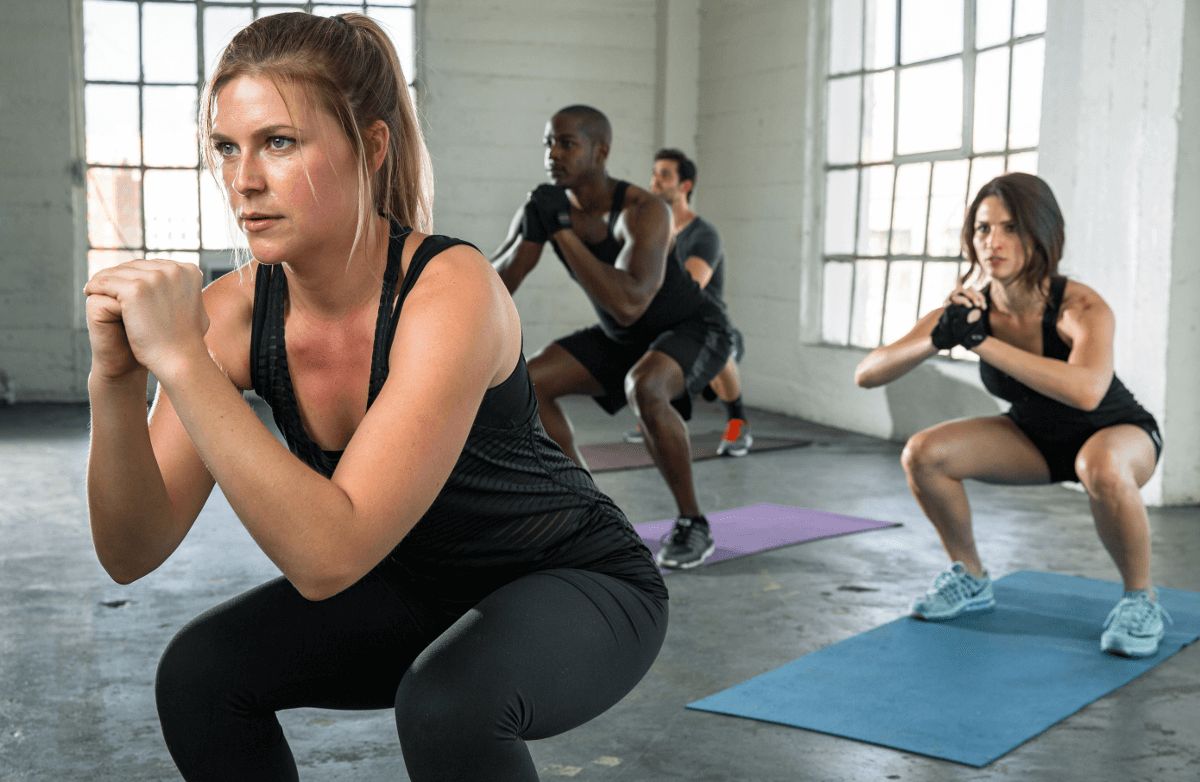 The last "Auld Lang Syne" has been sung, every empty bottle of champagne has been tossed in the recycling and we've got another great year under our belts. What now? It's time to look ahead and get ready for new beginnings,
resolutions
and fresh list of health and wellness trends, of course! After all, as these trends pick up steam, they'll also become more accessible so why not get ahead of the curve now? What better way to find new methods for crushing your goals?
To find out what's hot in 2019, we turned to the experts for the insider's scoop. Their predictions range from things you'll soon be stocking in your kitchen to the exercises you'll love to hate and everything in between. Get ready to see these things all over your social media feed.
Read More ›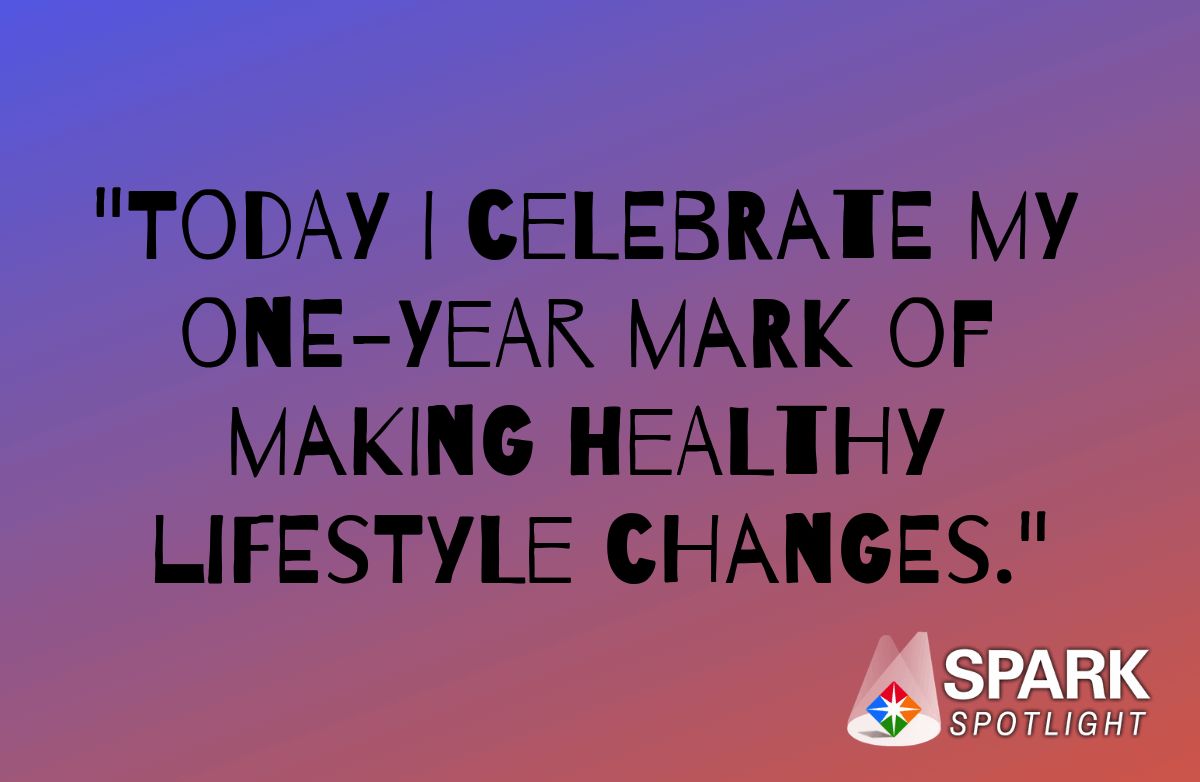 At SparkPeople, we love helping people accomplish big goals—but we believe it's equally important to celebrate the small successes along the way. Each week in the Spark Spotlight, we'll check in with a featured member about his or her proudest moments, biggest challenges and advice for others on living, thinking and feeling healthier. We hope these quick snapshots will help motivate you to keep moving steadily toward your own goals, week by week.
This Week's Spotlight:
Michelle (
MSMITCHELL2696
)
Age:
44
Location:
Athol, Massachusetts
Small Success of the Week
Michelle recently announced in the
Community Goal Feed
that she was celebrating a major milestone: hitting her one year anniversary of making healthy lifestyle changes. While she did hit her weight-loss goal, she gained some things as well.
"I have gained a level of fitness I have never known, a deeper love of nature, a strength to believe in myself and know that I can overcome my obstacles as long as I keep fighting for what I want," she says. "I learned I don't need to be perfect but I do need to be persistent and mindful. I have learned to believe in the process, even through months of no-scale movement, [and] to believe that it all falls together if we are patient and just keep trying."
Read More ›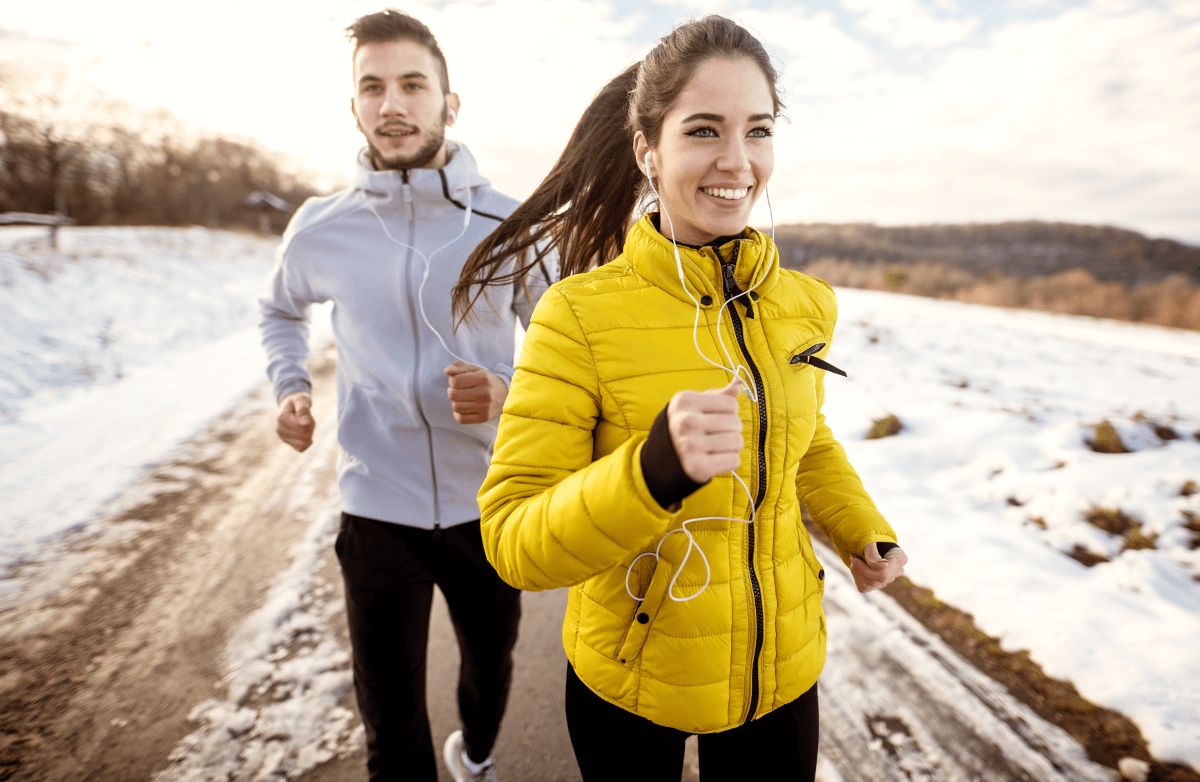 Every month
The Go Get It Guide
is your destination for motivation, musings on random goals and probably pop culture references. It's a space where we'll sort through the PR pitches and news, then share our honest thoughts on what's happening in the health and fitness world, what's on the horizon and just what we think of that video the internet obsessed over last week. Check in each month to Spark, Sweat, Smile, Savor and Shop with us!
Spark: Who's Hiding in Your Head?
If you're not already following SparkPeople's Daily Motivation group on Facebook, stop reading this post right now,
click here
, hit "+ Join Group" and get ready for some serious motivation to come your way. You in? Okay, good, now that we got that out of the way, I'm going to hit you with this:
Read More ›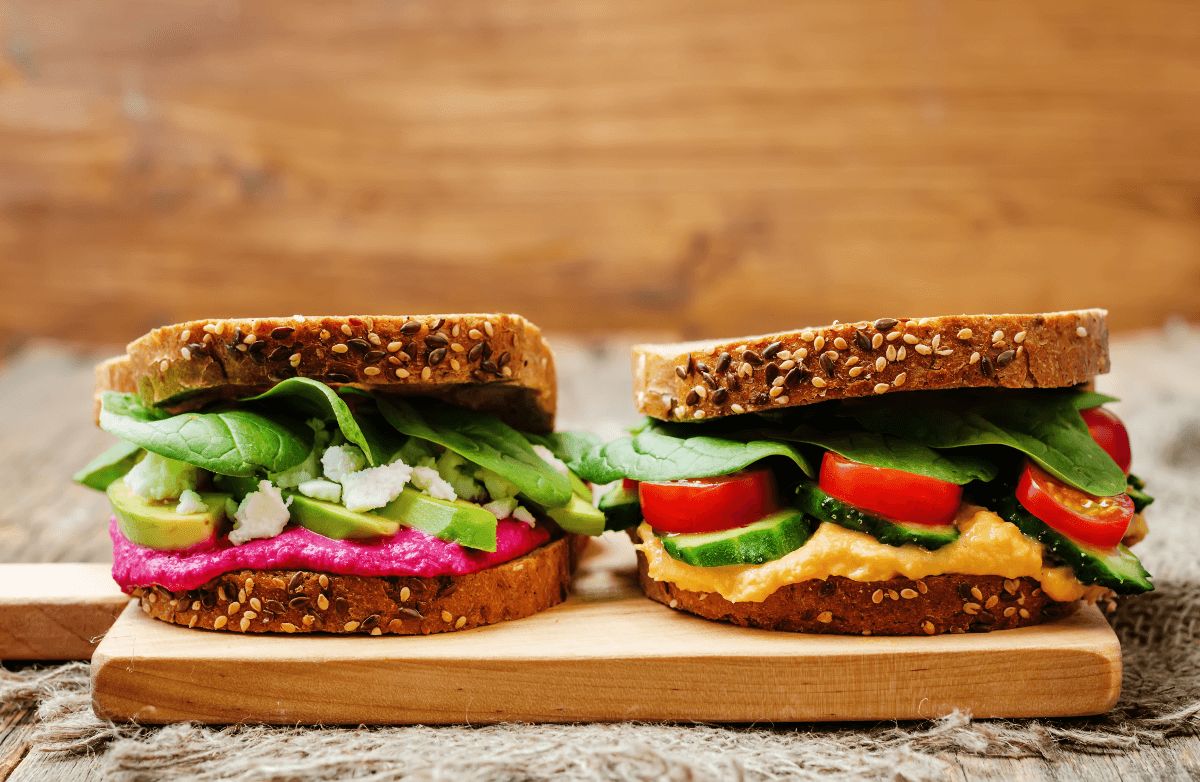 When it comes to sandwiches, anything goes. They're basically blank canvases waiting to be adorned with your favorite fixings and toppings. In turn, you can easily experiment with different ingredients—and enjoy all of them in every bite.
There's just one catch, though: If you're not careful, those very ingredients can turn your sandwich into an energy-dense meal. After all, much like carbs and fats, all sandwiches are not equal.
Luckily, it's possible to make one that's low in calories
and
full of flavor. It comes down to replacing traditional sandwich fixings with lighter, more wholesome ingredients. Before you know it, you can have your sandwich and eat it, too.
Read More ›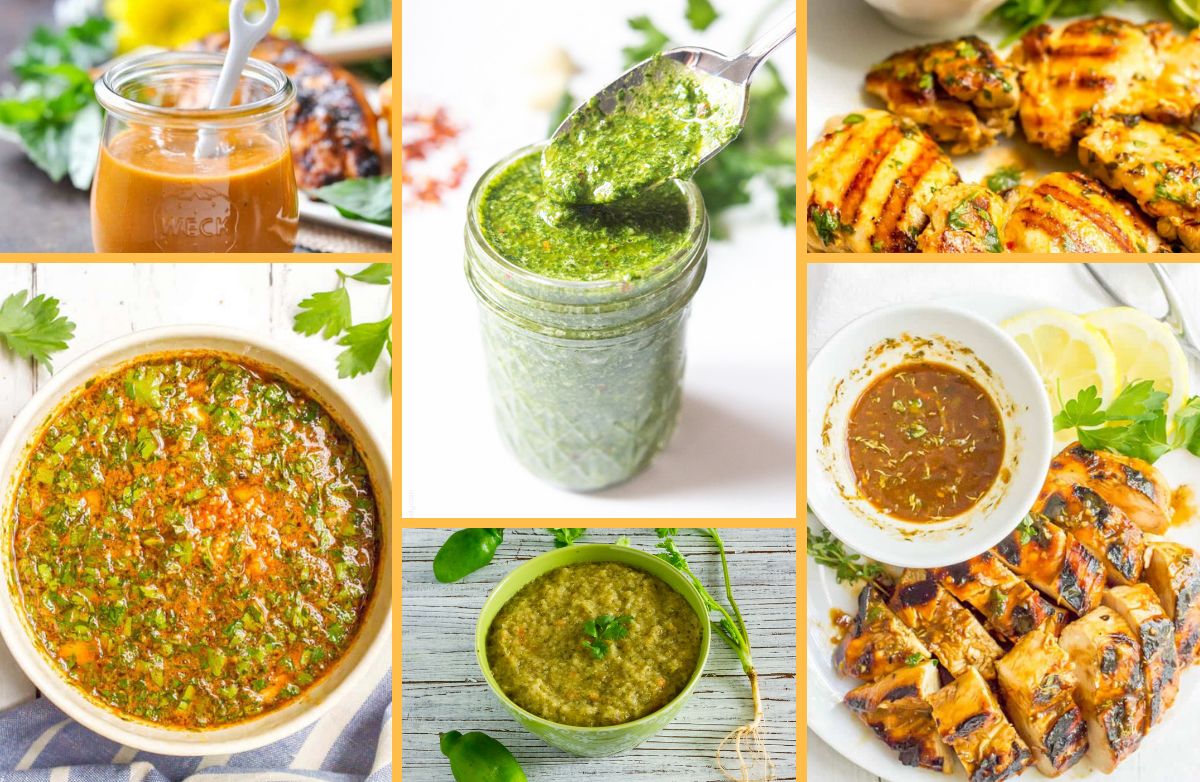 The cheeseburger is far from dead (for meat eaters, that is), but chicken has been the
clear winner
over beef for decades now. Although plant-based diets continue to grow in popularity, poultry still reigns as the primary source of protein in the United States,and for good reason:
Chicken
is packed with vitamins and minerals, is low in calories, its nutrients have been linked to a reduced risk of cancer and heart disease, and it has far lower levels of cholesterol and saturated fat compared to red meat.
And it doesn't hurt that it tastes great—especially when it's prepped with a little TLC before cooking. You don't have to be an accomplished chef to get on the marinade train—with some simple tips and a recipe, anyone can turn a boring breast into an exciting, flavorful piece of chicken.
Read More ›