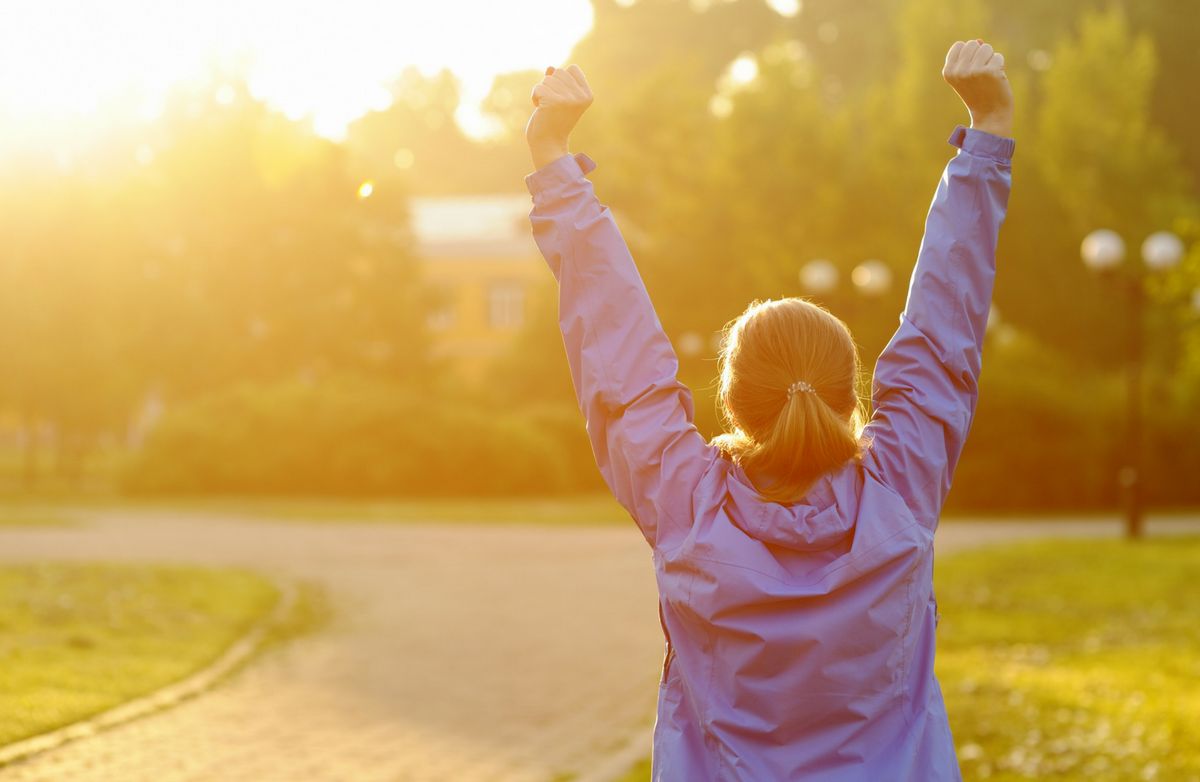 Healing and recovery are tough for someone at a healthy weight, but for someone who is close to 300 pounds, it's even more difficult. Karen discovered this in the fall of 2010, when she was in an accident that left her in a wheelchair with two broken legs.
Her "a-ha" moment came in the doctor's office shortly after the accident, when her physician looked at Karen's chart, looked her in the eye and said, "You do know that you are obese, right? That means your recovery won't be easy."
She was determined to prove him wrong.
Read More ›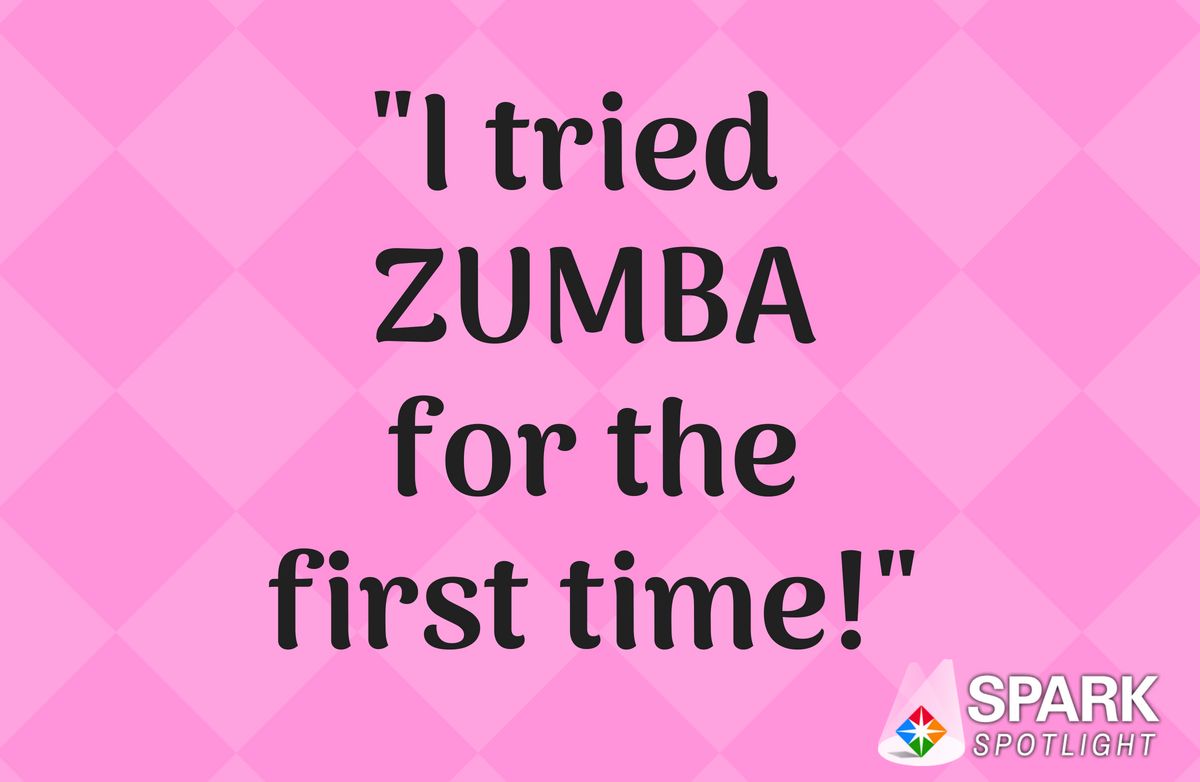 At SparkPeople, we love helping people accomplish big goals—but we believe it's equally important to celebrate the small successes along the way. Each week in the Spark Spotlight, we'll
check
in with a featured member about his or her proudest moments, biggest challenges and advice for others on living, thinking and feeling healthier. We hope these quick snapshots will help motivate you to keep moving steadily toward your own goals, week by week.
Age: 51
Location: Corpus Christi

Sue's Small Success of the Week
Trying Zumba for the first time!
What's your overall goal?
Having gone from 262 pounds to my current weight of 144, my overall goal is to tone and firm my body and build strength in order to make an easier transition to maintenance.
How is SparkPeople helping you get there?
SparkPeople helps me be aware of what I am eating, and the support and ideas I get from the community are invaluable on this journey.
What's your biggest challenge right now?
My biggest challenge right now is the same thing that has been my biggest challenge from the beginning: FOOD!
What advice do you have for someone who just joined SparkPeople?
Reach out to the community that is available on SparkPeople. For me, tracking everything I eat is the most important key to success, but the support, advice and knowledge of others on the same journey is a very close second.
Want to be the next small success we spotlight? Share your successes on the goal feed or in the comments below, and you might be the next person we contact!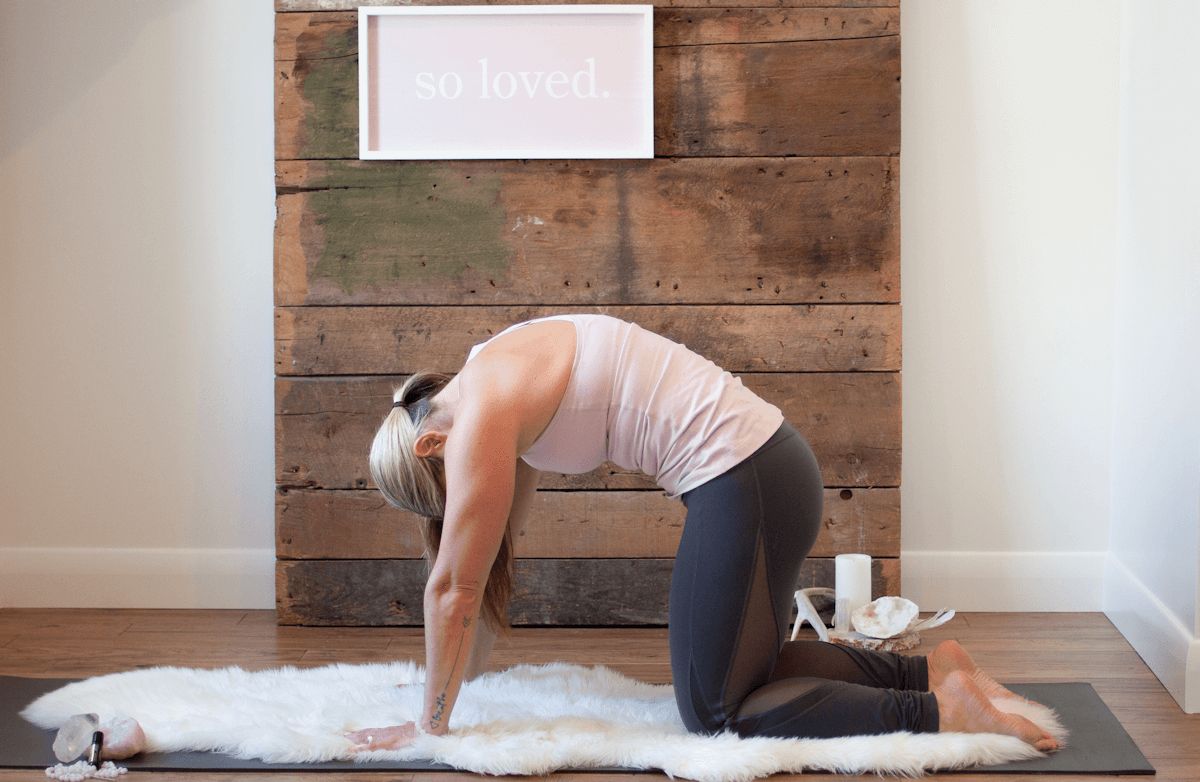 There is no question that the woman's body goes through a phenomenal series of changes. We are constantly evolving and growing into the next generation of ourselves. There is no other point in our life that this resonates as loudly as during menopause.
My experience with menopause began unexpectedly early. Due to extensive chemotherapy and radiation from my cancer treatment, I was thrown into artificially induced menopause. To say I was exhausted is an understatement. There were moments where I felt fully disconnected from who I was as a person—as if a stranger had invaded my body, hijacking my mental, emotional and physical being.
It was during a checkup that I discovered that my body had rapidly been depleted of all hormones, and I was then beginning menopause. Together with my physician, I developed strategies to help bring my body and mind back in balance. Yoga was an essential piece of this puzzle for me.
Read More ›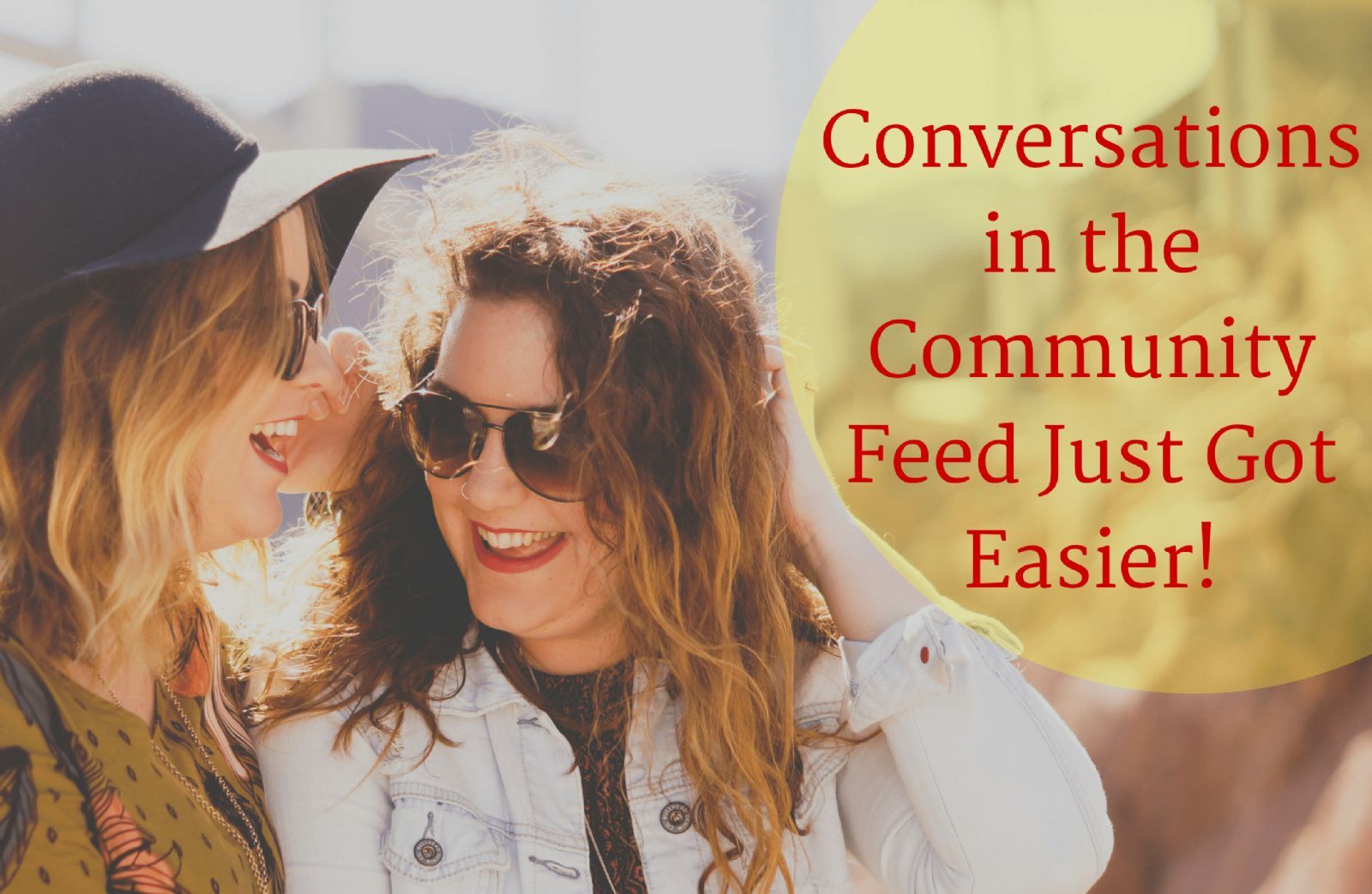 Starting RIGHT NOW, all Android users of the
SparkPeople mobile app
can tag their friends and invite them into a Community Feed conversation. (Don't worry website and iOS users--this function will be coming to you in the next few weeks.)
It's easy: All you need to do to tag your friends is to type the @ symbol and start spelling out your friend's username. After a character or two, we'll start to suggest SparkPeople members you're connected with--or members who have already replied to the conversation you're taking part in--and you can tap to tag that member as quick as can be!
If your friend is also on Android and they have notifications enabled for our app, they'll get a message that they've been mentioned in a conversation. If your friend clicks on the message they'll be taken to the wherever in the discussion you tagged them, where they can reply right away.
It's a great way to dig deeper into subjects you're interested about and keep your friends accountable. And it's also a great way to meet new friends, right there in the community feed: If you see an "@" symbol before a member's username, you can click on it and check out their SparkPage, right there in the app. :)
We will be rolling out this functionality to iOS users toward the end of this month, and to all users by early June. (If you don't use the app, we'll send you email notifications whenever you're tagged.) So make sure to turn your notifications on for our app so you don't get left out of the conversation!
If you have any questions about this feature, ask away in the comments below, and we'll be sure to get back to you!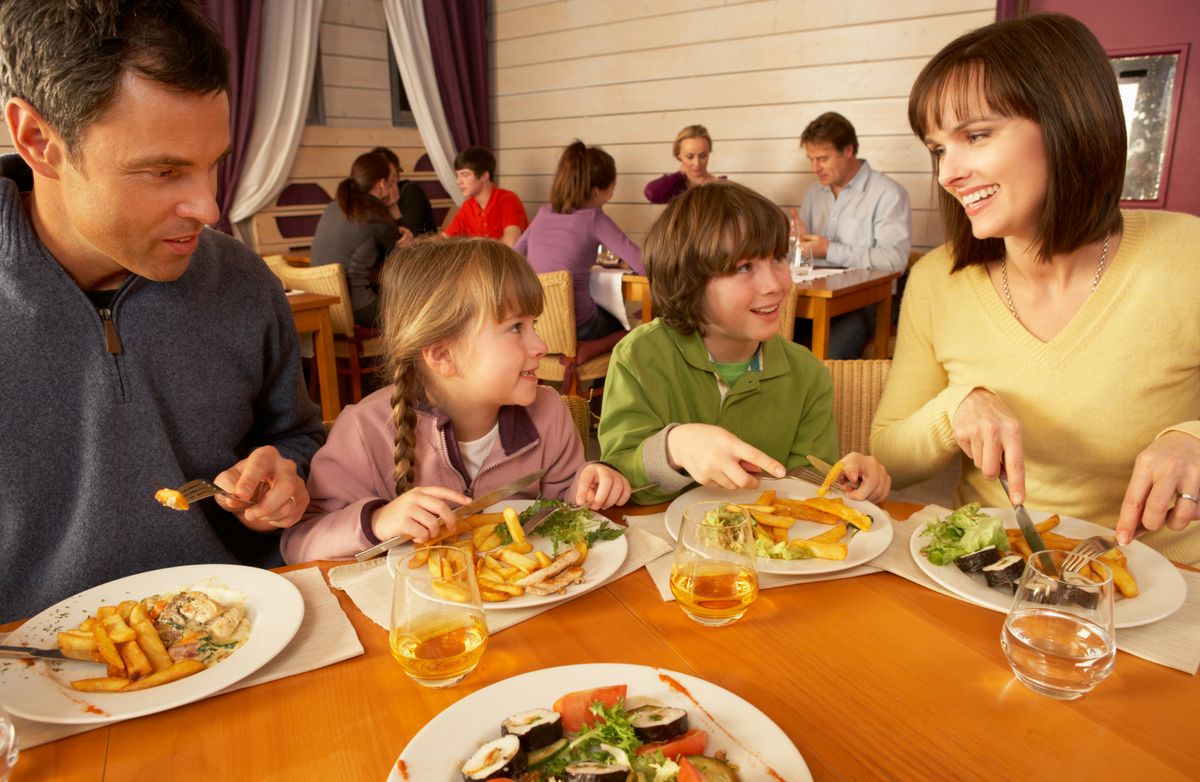 When you're trying to lose or maintain weight, it seems like "restaurant" becomes a four-letter word. When taken out of your kitchen (aka meal-prep headquarters)—with no measuring cup, food scale or nutrition chart in sight—it's as if you've been thrust into a food free-for-all, with no control over portion size, calorie count or fat content. But while you might not be able to actually prep your meals at a restaurant, you can do a little research beforehand to find smart menu options that won't undo all of your hard work.
Although these 10 restaurants certainly feature some unhealthy indulgences on their menus, they all offer at least a few sensible choices to keep you on track toward your goals.
Panera
Location: Throughout the United States
Toby Amidor, registered dietitian and author of
"The Easy 5-Ingredient Healthy Cookbook
," recommends Panera to her clients as a good source of healthy food choices. Between soups, salads, sandwiches and broth bowls, the menu selections are wholesome and the calories are within reason. "I also recently lost about five pounds, and it's so refreshing to be able to dine out and be able to select a meal that I know won't sabotage my weight loss efforts," Amidor says.
Diet-Friendly Choices
Lentil Quinoa Broth Bowl with Cage-Free Egg (340 calories, 12g fat, 44g carbs, 16g protein)
Half a Cup of Low-Fat Chicken Noodle Soup + Half of a Chipotle Chicken Avocado Melt sandwich (in their You Pick Two option, you pick small portions of two items) (500 calories, 24g fat, 41g carbs, 31g protein, 3g sugar)
Strawberry Poppyseed Salad with Chicken (340 calories, 13g fat, 31g carbs, 29g protein, 20g sugar)
Jason's Deli
Location: Throughout the United States (28 states)
Jason's Deli got our attention by being one of the first quick-casual restaurants to remove trans fats from their menu. Since then, they've continued to impress by also removing MSG, high-fructose corn syrup and all artificial colors and flavors. This ensures that there's plenty of room for the good stuff—like real, whole, clean foods. In addition to their standard deli menu, Jason's also offers a vegetarian menu and one for gluten-sensitive customers. It's easy to see why they've garnered so many
awards
.
Diet-Friendly Choices
Spinach Veggie Wrap (half) with a Cup of Fruit (260 calories, 9g fat, 39g carbs, 9g protein, 14g sugar)
Amy's Turkey-O Sandwich (half) with a Cup of Organic Vegetable Soup (350 calories, 13g fat, 46g carbs, 17g protein, 8g sugar)
Salmon Pacifica Salad (420 calories, 22g fat, 30g carbs, 29g protein, 19g sugar)
LYFE Kitchen
Locations: 13 U.S. locations (California, Colorado, Illinois, Nevada, Tennessee and Texas)
Since launching in 2011, LYFE Kitchen has offered "craveable classics with a contemporary twist." All of the items on its American cuisine menu are prepared with sustainable ingredients with plenty of low-calorie options, making LYFE a perfect breakfast, brunch or lunch destination for diet-conscious diners.
Diet-Friendly Choices
Herb-Roasted Salmon (356 calories, 22g fat, 2g carbs, 28g protein, 0g sugar)
Black Bean Burger (570 calories, 27g fat, 68g carbs, 15g protein, 7g sugar)
Butternut Squash Soup (6 oz.) with Arugula Salad (side) (157 calories, 10g fat, 14g carbs, 4g protein, 5g sugar)
Noodles & Company
Locations: 500 locations throughout the United States
Originally founded in Colorado in 1995, this fast-casual restaurant has expanded to more than 500 locations in 39 states throughout the United States. All of the meals in their core menu are made fresh from real ingredients, with no artificial preservatives, sweeteners, flavors or colors. In addition to their namesake noodles, they offer hearty soups and fresh salads, with an abundance of vegan, vegetarian and gluten-free options. They also have a separate menu that contains only foods with
500 calories or less
.
Diet-Friendly Choices
First Watch
Locations: Throughout the United States
The first meal of the day is an important choice when you're trying to lose or maintain weight, and First Watch helps to ensure that breakfast or brunch gets you off on a healthy start. Headquartered in Florida, First the original daytime café now has hundreds of franchises around the country. Although some of their menu items creep into high-calorie territory, there are plenty of options that won't endanger your diet.
Diet-Friendly Choices
Subway
Locations: Throughout the United States
This quick and convenient deli chain has become synonymous with healthy eating. While not everything on their menu is perfectly healthy, it's true that there are plenty of low-fat, low-calorie options—as long as you don't add extra ingredients that aren't on the
nutrition fact sheet
. Keep in mind that their calorie counts don't include items like condiments, extra meat or extra cheese.
Diet-Friendly Choices
Chick-fil-A
Locations: Throughout the United States
As a general rule, fast food has no place in a nutritious, calorie-controlled eating plan—but there are a few exceptions that serve up healthy options in a hurry. While it's best to steer clear of their original (aka fried) chicken sandwich and waffle fries, there are plenty of diet-friendly choices on their menu.
Diet-Friendly Choices
Bob Evans
Locations: Throughout the United States
Although much of the items at this homestyle restaurant are a bit heavy on the calories and fat content, they do offer some lighter fare that will keep your goals in check. Plus, the "Savor Size" section features their standard favorites in more sensible portions.
Diet-Friendly Choices
Applebee's
Locations: Throughout the United States
You might assume that a trip to Applebee's means your diet is doomed, but the chain restaurant offers more than just heavy, fattening foods. The key is to avoid supersized portions and to steer clear of anything
described
as battered, breaded or fried.
Diet-Friendly Choices
Cedar Salmon with Maple Mustard Glaze: (350 calories, 10g fat, 28g carbs, 37g protein, 18g sugar)
Thai Shrimp Salad: (410 calories, 21g fat, 32g carbs, 25g protein, 14g sugar)
Cedar Grilled Lemon Chicken: (570 calories, 25g fat, 47g carbs, 42g protein, 15g sugar)
Outback Steakhouse
Locations: Throughout the United States
Who says you can't enjoy dinner at a steakhouse without sending your calorie intake skyrocketing? While the Bloomin' Onion and Aussie Cheese Fries should be avoided at all costs, this popular Australian chain also offers some healthier options that won't send your goals down under. They even have a menu dedicated to dishes
under 600 calories
.
Diet-Friendly Choices
Grilled Chicken on the Barbie, 5 oz., with Fresh Mixed Veggies (390 calories, 14g fat, 34g carbs, 35g protein, 20g sugar)
Aussie Cobb Salad: Grilled Chicken Add-On (160 calories, 3.5g fat, 0g carbs, 31g protein, 0g sugar)
Grilled Alaskan Halibut with Fresh Mixed Veggies (470 calories, 16g fat, 20g carbs, 59g protein, 7g sugar)
What are your favorite "safe restaurants" where you know you can find plenty of healthy options? Share your smart selections in the comments!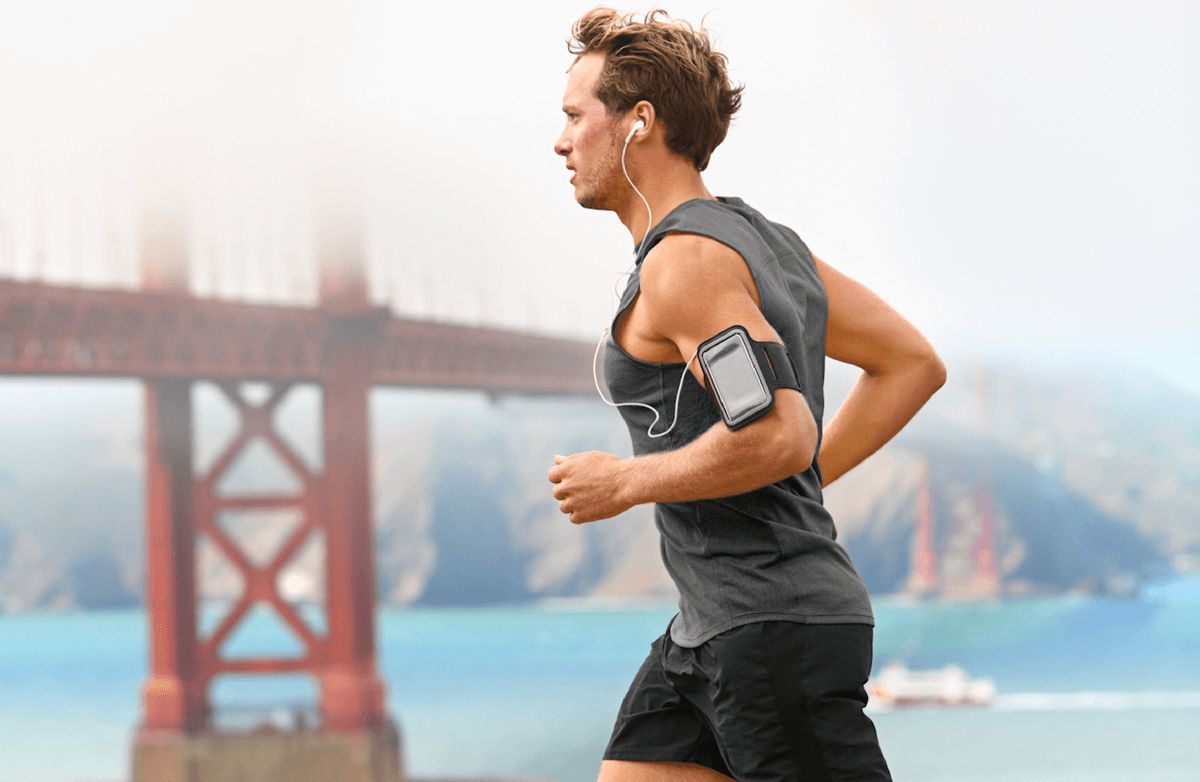 Nearly
64 million people
in the United States alone consider themselves runners or joggers, meaning if you're not a runner, chances are you at least know one. Whether it's the elusive "runner's high" or pushing your pace, there's just something about running that hooks people.
Though technically all you need is a pair of shoes and some pavement to run, the truth is, required running equipment can get more nuanced than that. What you choose to run in, what you want to carry and what you might need along the way all depends on your personal preferences and the distance you are running.
Whether for yourself or for a friend, there are many products designed to help you run more comfortably, make the time pass more quickly, keep you fueled and help to prevent injuries so you can enjoy many more runs to come.
Read More ›